Women's Safety
Overview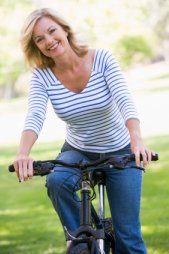 Women's safety includes protection from rape, date rape, stalkers, and domestic violence.
Alison was kidnapped, raped and nearly killed by two men just outside Port Elizabeth, South Africa. She was living an ordinary life when something unexpected happened. She said, "You never expect it to be you or someone you know. It's stupid to be unaware of crime."
I met Jane in 1990 at a rape crisis center. A rape survivor herself, she manages a rape crisis center answering hot line calls from new victims of age-old crimes. A typical week includes a young babysitter raped when a man fooled her into letting him in the door. Then a college girl who'd been drugged and gang-raped. Next, a girl whose dream-date became a nightmare date rape. Finally, a woman with three toddlers and trapped in a violent marriage.
I met Jane when I began switching from coaching boxing for martial artists to teaching rape and kidnap prevention for women and children. She'd send rape survivors with acute PTSD to me for private rape-prevention self-defense lessons (of course, with two female rape crisis center staffers joining us). All rape survivors should call their local rape crisis center for help with lingering, subconscious problems - even if the crime happened long ago.
Immersed in domestic violence as a child, and having taught self-defense to countless crime survivors, I noticed that rapists, stalkers, and batterers are basically all the same: delusional bullies imposing their "self-entitlement" on victims, and each often commits all three offenses at one time or another. (They all rate high on the Psychopath Check List explained in Predatory Mind.)
In Stalking Overview, I also coined simple terms for the two types of stalkers - "romantic fantasy" and "ex-partner" to replace confusing, clunky terms.

ALL Women's Safety Tips
• Date Rape (or "Acquaintance Rape"): hidden risks, date rapist profiles, early warning signs, controlling a date, and escaping a threat.
• Date Rape Drugs: learn from victims how to stay safe
• Cyber Stalking: how to stop it.
• Stalking overview: definition, stalker profiles, and victim profiles.
• Stalker Warning Signs: how to nip it in the bud.
• Protection Order: should you get one?
• Stop a Stalker: the Top 10 Ways
• Domestic Violence (or Relationship Violence): batterer's profiles, understanding the psycho-dynamics, and escaping.
• Teen Abuse: how to escape
• Battered Woman Syndrome early warning signs, profiles, and resources.
• College Security: learn campus safety from crime victims.
• Recap & Resources: a summary of this Women's Safety section.
• Security Products - Personal Devices

For overall rape prevention strategies – both acquaintance and stranger – see Rape Escape Options - Overview and especially Ultimate Rape Prevention.
---