PURSE SNATCHING
Street Crime Safety Tips for Women
FAQ
Purse snatching is common because it's such an easy crime. Learn what to never do, how to stay safe and lose as little as possible.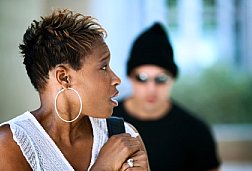 A Salem OR woman was loading clothes into her car in her driveway when a gunman approached, demanding her purse. She refused. He shot her in the belly and took off with her purse.
A Berkeley CA woman was walking home when a car pulled up alongside. Two teenage girls got out and began following her, then one ran up and grabbed her purse strap. The woman fought back and the other teen began kicking her. Then the car pulled up and the girls got in – still holding on to her purse. The car pulled away and began dragging her until she finally let go.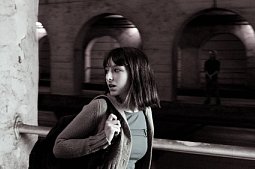 Gertrude Nadel, 86 years old, had just left a Lauderdale Lakes FL store when a van pulled up next to her. The driver called her over and began talking to her before grabbing her purse. He pulled away, dragging her before she fell and died from head injuries.
A 27-year-old woman was putting Christmas presents into her car's trunk outside a Buena Park CA store when a man snuck up behind her and grabbed her purse. But she wouldn't let go as he dragged her across the asphalt. Then he stabbed her three times and ran off with her purse.
Leslie Downs was walking toward an Orlando FL store when a man stopped his car to ask for directions. When she stepped to his car, he grabbed her purse and sped away. She couldn't get free, was dragged across the parking lot, and suffered severe abrasions before the purse strap broke.
Stay at least 6 feet away from anyone asking for help.

As 44-year-old Sonya Lynn Smith left a Hickory NC store, a man grabbed her purse and ran to his car. She chased him and jumped in the back of his car. Her purse held her phone, medications, and what little cash she had. She fought like a banshee and caused the car to crash into a telephone pole. Then the man got out, pulled her out, kicked her repeatedly, then jumped back inside and sped off.
Sonya Smith's ferocity and bravery are admirable, but she unnecessarily risked her life for possessions that can be replaced.

If only the above victims had known the most basic of the street crime safety tips for women:
Let him have your purse – as long as you get away.
PURSE SNATCHING SURVIVAL STRATEGIES
• Clutch your purse the way a football player carries a football. Hug it to your ribs with one arm – away from the curb to avoid motorcycle or car drive-by purse snatching grabs. But if a purse-snatcher does grab it, give it up, then yell for help as you run to safety. Do NOT risk injury by fighting for your purse.

• Keep your keys in a pocket so you won't lose them along with your name and address in your purse.

• Better yet, put a dummy wallet (with bogus credit cards and a wad of small bills) in your purse. Then put your valuables in stash clothing. Then you won't be tempted to fight for your purse.
• Carry Pepper Spray and a Personal Security Alarm (noisemaker or screamer) within easy reach. Those pages tell you how to use them most effectively.
• Beware of motorbike riders who snatch purses of women walking on a sidewalk close to the curb. If you must walk there, keep your purse away from the curb.

• Beware of motorbike riders who target cars stopped in traffic. They "smash-and-grab." That is, they smash the passenger-side window and grab your purse – and will even climb halfway into your car to grab it from under your seat. Make it easy for them: leave a "dummy purse" on the passenger seat. Keep your real purse under your seat, and they'll just grab the dummy and zoom away. If weather permits, leave your passenger-side window down so it won't get smashed. (By the way, don't leave the dummy purse in view when you leave your parked car - it'll tempt a thief to smash your window.)

Pages related to purse snatching:
Outdoor Safety - Friendly Predators
Outdoor Safety - Spotting Danger
Street Crime
Parking Lot Safety
---
Crime-Safety-Security > Outdoor Safety Overview > Purse Snatching